Construction Materials for Commercial, Residential, and Infrastructure Projects
Pennsy operates 10 quarries producing crushed stone, sand and high-calcium limestone; 8 asphalt plants; and 6 concrete plants. Pennsy also provides commercial asphalt installation.
Need to estimate how much product you require?
Concrete
Pennsy Supply produces concrete for every commercial and residential use — major highways, bridge decks, house foundations, sidewalks, and patios. Annual production exceeds 300,000 cubic yards. All mixers meet the requirements set by the American Concrete Institution, the American Society for Testing and Materials, and PennDOT.
HIGH-CALCIUM LIMESTONE
Pennsy Supply is the premier source in South Central Pennsylvania for high calcium white aggregate, which is used in cement, water conditioning, asphalt roofing, animal feed, and more. Pennsy also produces gray limestone and bright white limestone. Industrial-grade limestone fillers are used in carpet backing, grout, paint, caulking, cat litter, white cement, decorative stone, pelletized limestone, and more.
Asphalt
Pennsy Supply offers an extensive variety of asphalt, producing more than one million tons each year for customers ranging from large contractors to small paving operations. Pennsy asphalt mixes are certified by PennDOT for use on projects from residential driveways to major highways. Specialty DOT mixes are available upon request.
AGGREGATE / SAND
Pennsy Supply is the largest producer of aggregate in central Pennsylvania, producing more than nine million tons every year consisting primarily of crushed stone, sand and gravel. Mining mostly dolomitic limestone and calcium carbonate, Pennsy is able to produce an extensive range of small to large size aggregate to meet customer specifications.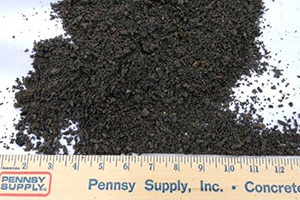 AASHTO #10
Also known as Stone Dust
3/8 inch top size
Sizes down to a silt sized material
Crushed stone dust
Will not compact
Drains slowly
Used for pipe bedding and walkway areas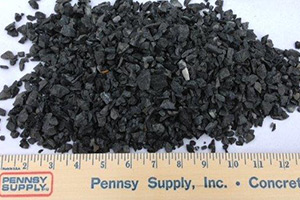 AASHTO #8
Also known as 1B or 1/2 inch
1/2 inch top size
Clean and will not compact
Used for decorative purposes and walkways
One of the raw materials used to produce Hot Mixed Asphalt
Used as a pipe bedding material in some situations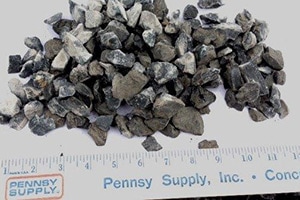 AASHTO #57
Also known as 2B
1-1/2 inch top size
Clean material
Will not compact
Used for backfill for retaining walls, subbase for sheds, and sometimes as driveway stone
Used as the primary raw aggregate in Ready Mix Concrete and some Hot-Mixed Asphalt mixes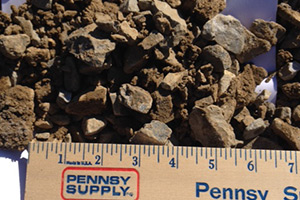 2RC SELECT GRANULAR
1-1/2 inch top size
Mixture of coarse stone and fine material
Primarily a dirty material
The fines in this material will be an earthen fine (dirt, silt, loam, clay)
Does not drain readily and has no structural coefficient
Used as fill / backfill
Used where compaction and stability are a concern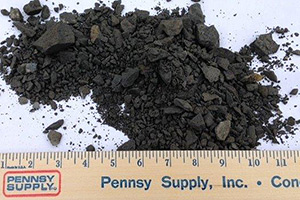 2A SUBBASE
2 inch top size
Mixture of coarse stone and crushed stone dust
Will drain
Primarily a clean material
Has a structural coefficient
Used as a road base, under slab, driveway, or walking paths
Used where stability and drain ability are concerns.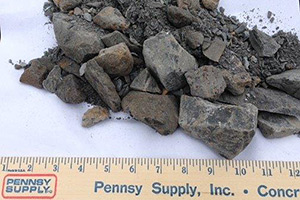 3A MODIFIED
Similar to 2A Subbase
Mixture of coarse stone and crushed stone dust
Will drain
Used for road base or under slab fill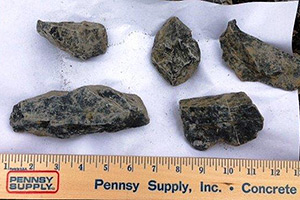 AASHTO #3
Also known as 3's
Similar to AASHTO #1, but has 3 inch top size
Bulky material but is somewhat easier to handle
Clean material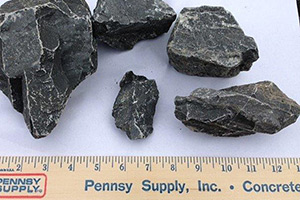 AASHTO #1
Also known as 4's, R-2, or #1's
4 inch top size
Will not compact
It is a clean material
Too bulky to be used as a surfacing material. Makes an excellent stone for subgrade stabilization
Used for construction entrances and ditch lining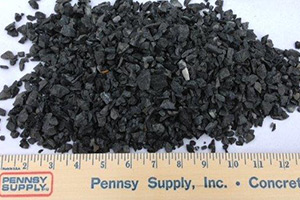 ANTI-SKID
Also known as 1/4"
Anti-Skid consists of a 1/2″ or 3/8″ topsize down to a dust
Primarily used by state DOT's and municipalities as a skid deterrent during the winter months
Several types and classifications of Anti-Skid are used in Pennsylvania utilizing sand, limestone, and cinders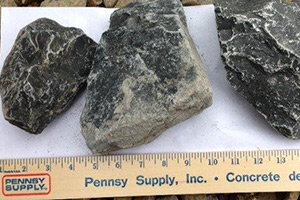 RIP RAP
R-3 (3″ – 6″) R-4 (6″ – 12″) R-5 (9″ – 18″) R-6 (12″ – 24″) R-7 (18″ – 30″) R-8 (24″ – 48″)
Large boulder-sized rock that is often seen lining rivers and streams
Will not compact due to it's sizes
Not often used by homeowners but makes an excellent flow barrier in situations where water systems threaten property damage
Requires a special rock body truck to haul material at an added cost for delivery
Note: all Rip Rap aggregate is visually inspected for gradation compliance and can vary from quarry to quarry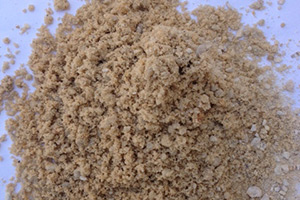 CONCRETE SAND
Naturally produced at our Tarburton and Bay Road locations in Delaware
Manufactured sand produced at our Mt. Holly facility in Cumberland County
Used for the production of Ready Mix Concrete, also used as a setting bed for installation of concrete pavers
Sharp angular particle sizes gives concrete pavers added interlock and strength through sheer transfer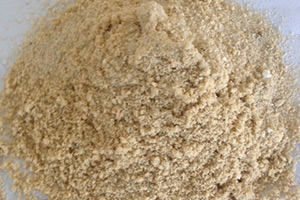 C144 MASONRY SAND
Naturally produced at our Tarburton and Bay Road locations in Delaware
Manufactured sand produced at our Mt. Holly facility in Cumberland County
Not as fine as Washed Masonry Sand
C144 will have some coarse sized particles
Used for a variety of masonry applications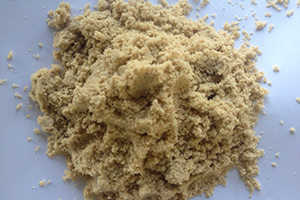 WASHED MASONRY SAND
Naturally produced at our Tarburton and Bay Road locations in Delaware
Manufactured sand produced at our Mt. Holly facility in Cumberland County
Much finer than our C144 sand
Used for construction, masonry applications
Used underneath above ground swimming pools and on occasion in outdoor volleyball courts
Pennsy Supply is a leading construction services contractor
In addition to being the leading supplier of construction materials, Pennsy Supply is one of the leading contractors in Pennsylvania for infrastructure, highways, roads, airports, and site development.
Our integrated offering of products and services — along with our commitment to quality, service, and safety — make Pennsy Supply a top choice to build and manage projects from concept through completion.
Pennsy Supply has won local, regional and national awards for its high-quality paving services. We received a Quality in Construction Award from the Pennsylvania Asphalt Pavement Association for exemplary quality in pavement smoothness, material quality, and construction.
Our comprehensive services include:
Asphalt paving
Stone base construction
Site grading operations, pavement milling and road excavation
Underground utility installation
Sidewalk, curb, gutter and storm drainage construction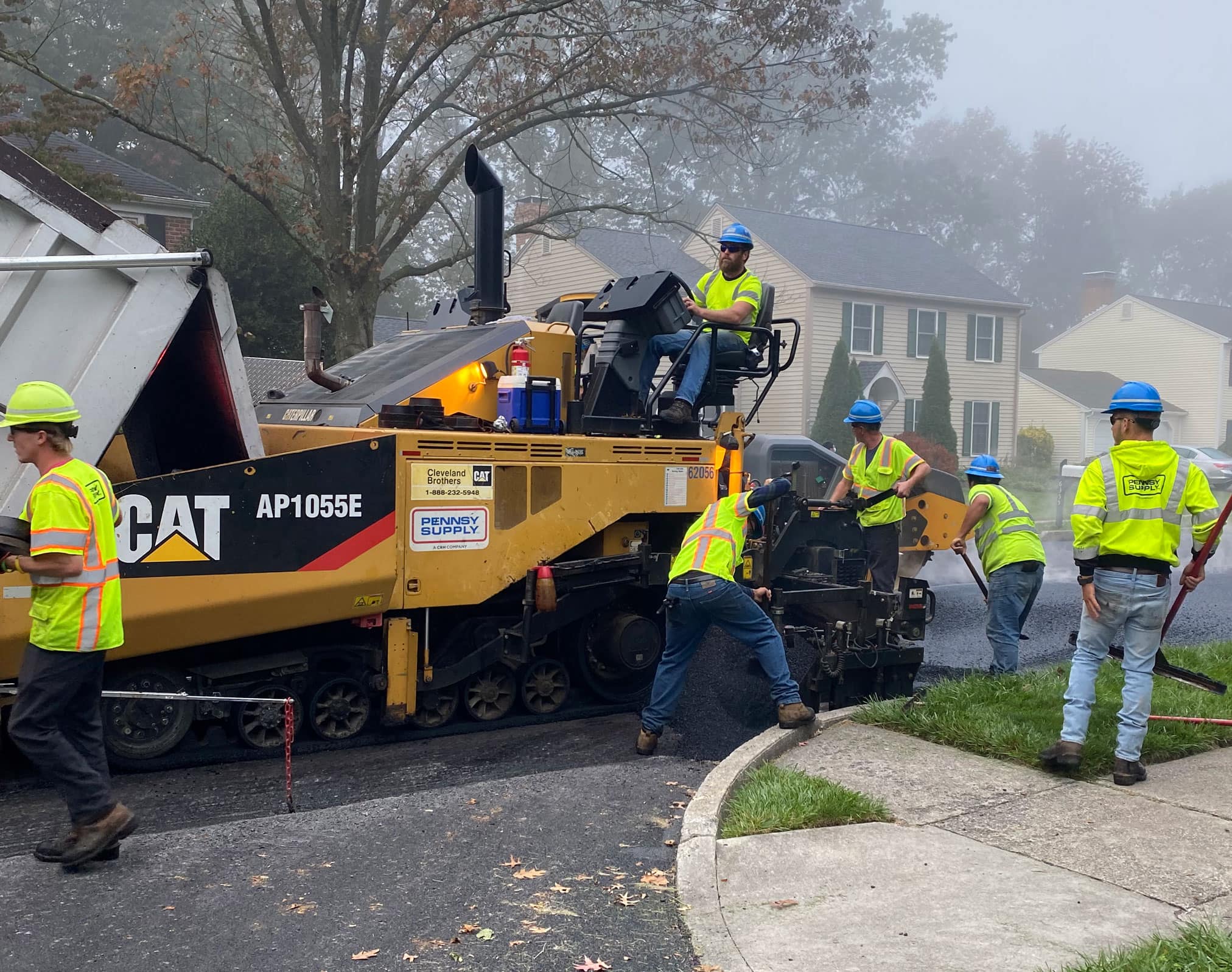 CH+N Site Construction appreciates the mutually beneficial relationship with Pennsy Supply that has grown over the past five years. The ability to leverage services provided by our respective businesses is enhanced by a strong, trusting relationship. This trust enables us to provide value to one another resulting in projects completed on time and on budget. CH+N Site Construction hopes to continue building the relationship for years to come.
Steve Campbell
Vice President of Business Development, CH+N Site Construction
I have used and worked with Pennsy Supply for thirty two years on various size projects in the civil industry and have done a tremendous job. Starting with the on-time quoting process to scheduling and helping our company complete the projects on time. Their team is very knowledgeable and skilled at what is need for each specific job to complete a quality job for our customers. I would highly recommend adding them to your quoting process and allow them the opportunity to satisfy your needs.
Leroy Bowles
Sr. Vice President , Yoe Construction